DRIVER EDUCATION IN ROCKWALL
Enroll in an exceptional drivers' education program with first-hand safety information from:
State Certified Instructors who teach all classes
First responders (nurses, counselors, EMT, police officers) present real-world safety information
A cyclist store owner gives instruction on sharing the road
A truck driver/owner presents real-world information on sharing the road with trucks
~~ COMING SOON ~~
EMS II
CADDO MILLS, TX
Tentative Grand Opening: Aug 1, 2023
About EMS Driving School
Our mission at EMS Drivers' ED is to provide a professional learning environment while supplying exceptional training, safety and customer service to our students and their families. Our mission is to transfer knowledge from our instructors and first-responders to new drivers with the end goal of producing accident and ticket-free drivers. Our mission is to groom a competent, confident and safe driver who develops useful, defensive-driving skills. Lastly, our mission is to be the leading, defensive-driving school in Texas with the focus on providing the most accurate, lawful and safe driving-curriculum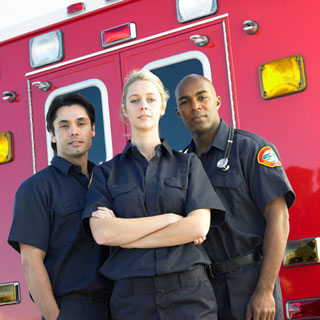 LEARN HOW TO DRIVE FROM A TEAM OF EMERGENCY RESPONSE PROFESSIONALS.
Our presenters are Police Officers, Nurses, Counselors, and EMTs. They've seen the results of accidents and can teach your child how not to become a statistic.
Testimonials
I am so so thankful I found EMS. The instructors know what they are doing, they will immediately know what your strengths and your weaknesses are when driving. They have been doing this for a long time, and it helped me to be more confident when driving. I was really nervous about the entire process, but they gave me the confidence I needed. I also had to change my schedule all over again, and they happily rescheduled all my sessions. I feel so blessed I encountered them. Thank you Val and everyone for helping me so much!
- Belen Ramirez
Great SCHOOL! my son loved his instructor Jerry. It feels great knowing my son learned the necessities of safe driving.
- Derek Moore
Very good school the staff is nice and actually care about your driving! You get your permit in a week then continue learning with some driving the second week.
- SHEA'LEIGH ROOKS